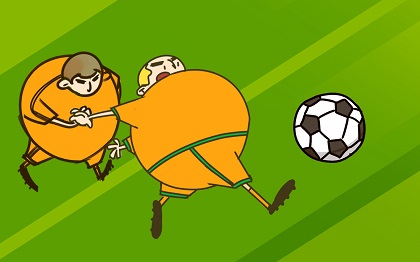 (资料图片仅供参考)
BEIJING, September 8 (TiPost)— Apple's key supplier Hon Hai Technology Group (Foxconn) could start delivery of the upcoming flagship iPhone right after the launch, a new sign of India's position as a new production base.
Credit:Visual China
Foxconn's facility in Chennai, the capital city of southern Indian state Tamil Nadu, is set to roll out iPhone 15 soon after Apple's launch on September 12, according to Indian news media outlets. Apple is working to release iPhone 15 series in India just a few days after its global launch, a milestone of its latest model for the southern Asian country, reported the Economics Times, an Indian business newspaper. The delivery of iPhone 15 made in Foxconn's Chennai facility can help Apple narrow the lag between the iPhone"s global debut to a few days, if not a a simultaneous reveal in India, the report noted.
The recent report was deemed by Indian media as an achievement of Indian government's "Make in India" initiative. It also highlighted Apple's increasing focus on Indian both as a promising smartphone market and as a key player in the Cupertino, California-based tech giant's manufacturing network.
Increasing news these years showed Apple and its suppliers including Foxconn are moving some of iPhone production from the main manufacturing base China to India. Apple announced in April, 2022 to start making iPhone 13 in India, which seems as one of signs to highlight increasing importance of countries like India for suppliers who try to improve diversification. Five months later, Apple confirmed it was assembling iPhone 14 in India, less than three weeks from its release of the new iPhone series. The confirmation suggested India for the first time made the latest flagship iPhone.
Apple is looking to scale up iPhone production in India and make 25% of the devices there, up from the current 5% to 7%, Piyush Goyal, the Commerce and Industry Minister, said in January. Apple seeks to make India a center to manufacture iPhones and accessories, Vietnam to assemble AirPods and Mac, Malaysia as a location for some Mac production, and Ireland to make a range of simpler products, according to tech reporter Mark Gurman.
The value of India-made iPhones tripled to more than $7 billion in the fiscal year ended March, and most of it, about $5 billion, was exported, almost quadrupling export value in the previous year, Bloomberg reported in April. It was reported that Apple now makes nearly 7% of iPhones in India, up from just 1% in 2021. The report said Apple could work to unprecedentedly produce the next generation of iPhone series in India at the same time as in China, and it could assemble a quarter of all iPhones in India by 2025, if the aggressive expansion trend of its suppliers lasts.
Apple plans to move at least 20% of iPhone production to India as the U.S. company accelerates away from China, Nikkei News reported in the beginning of August. The Japanese newspaper said Apple aims to manufacture 15 million iPhone units this year in India, including the upcoming iPhone 15 series, and the output more than doubles its target a year earlier. A Bloomberg report later that month said Foxconn's plant near Chennai is preparing to deliver iPhone 15 only weeks after the device starts shipping from factories in China, as the manufacturer aims to swiftly increase output of new iPhones made in India.
关键词: